Le lift foil est un foil électrique révolutionnaire qui vous permettra de surfer et cela dans le silence pendant une heure (fonction poids et du niveau)
Vous aurez tout le contrôle de la puissance via une manette de contrôle sans fil (waterproof ip67).
Si vous perdez votre manette pas de soucis, la planche s'arrête automatiquement lors d'une chute ou d'un éloignement de plus de 10 mètres…
Superior Lithium Battery Technology
As the battery of choice for electric applications, we worked with the best engineers in the USA to create a custom lithium battery built for a rugged marine environment. Coupled with performance and convenience, our battery offers the most comprehensive safety components on the market. It lasts up to an hour -depending on rider weight/speed- and is enclosed in a corrosion protected, IP67 waterproof housing that allows it to be transported and installed safely. The battery is also easily replaceable and rechargeable. Just plug it in and go.
 Features
Battery Management System (BMS) with Redundant Safety Features.
Our battery is equipped with a BMS that protects the battery against overcharging, overcurrent, excess voltage, deep discharge, short-circuit and overheating. In addition, all safety related components contain a duplicate backup system.
Waterproof.
Our battery is fully submersible to IP67 standards keeping the internal components protected from moisture and corrosion.
High Energy Density.
Our battery lasts approximately one hour riding at 15 mph.
Easily Interchangeable and Rechargeable. 
Recharge time is 2.5 hours. Just plug it in and go.
Wireless Hand Controller
With complete control in the palm of your hands, you can easily adjust your speed for an effortless, smooth ride. By simply pressing the throttle you can go up to 25 miles per hour or automatically shut off the engine by releasing the lever. Rich content such as speed and battery charge percentages are displayed on the screen. Our waterproof controller also floats and comes with a strap to keep it secured to your hand.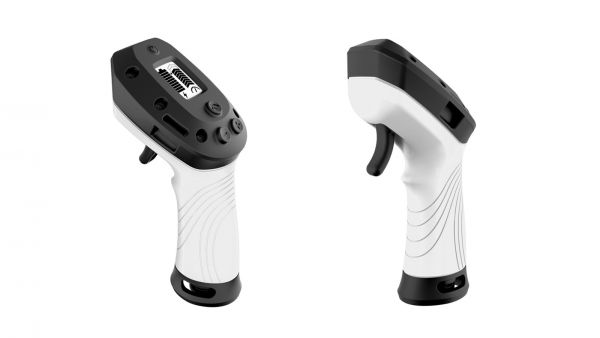 Features
Wireless Bluetooth Technology. 
We created a hand controller that gives you complete control over your ride. Every time you press the lever, the controller gives a wireless signal to the board. The motor then reacts instantaneously to adjust your speed.
Magnetic Actuator. 
The trigger uses magnets and a hall effect sensor to control throttle actuation leaving the internal components sealed and completely waterproof.
Safety.
The hand controller commands the motor. The motor will automatically shut off by simply releasing the lever; if submerged in water; or outside a distance of 10 feet.
Display Screen. 
Speed and battery charge percentages are displayed on the screen.
Automatic Power Regulation. 
In the event of a low battery, the controller will automatically throttle you back to a low power setting allowing you to get back to shore safely.
Silent Electric Motor
Our motor was designed to be an extension of you. Unlike gas engines, electric motors have no lag and deliver maximum torque on command. This instant response allows you to have complete control over the motor. There is no delay from rider input to motor output making your ride not only safer, but exhilarating.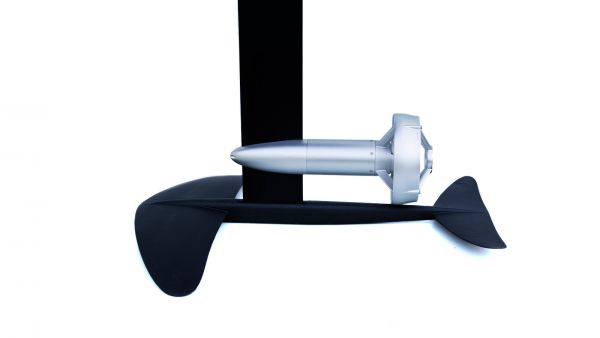 Features
Motor Controller. 
A Computer runs our electric motor.  We programmed it to set the perfect accelerations, decelerations and speed outlets so you get the most stability out of your ride.
Silent Electric Motor.
Lots of energy in a compact space allows you to travel swiftly through the water without the irritant noise created by gas engines.
Submersible in Water. 
Every component is double sealed against the elements and uses high-end corrosion resistant materials.
Hydrodynamic Torpedo Design. 
Pierces through the water smoothly with minimal drag.
Ducted Propeller. 
Our ducted propeller offers the best thrust to energy ratio over a variety of speeds. This helps conserve battery power and maximizes thrust for an exhilarating ride.
Board & Foil Design
Lift set out nine years ago to create the best foils on the market. The knowledge gained from designing numerous foils through refinement and innovation pioneered the new smooth, easy to use hydrofoil featured in the Lift eFoil. It strikes the perfect balance between stability and maneuverability so you can lean, carve and edge with ease. A unique feeling that combines the sensations of surfing and flying all in one.
Depending on your weight and performance, we offer two boards to choose from; The E1 and the E1 sport.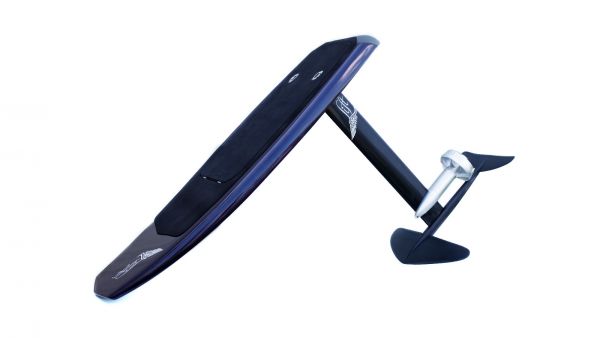 Features

Full Carbon Construction. 
Both board and foil are built with an advanced carbon fiber construction.
Waterproof Hatch. 
The hatch houses all of the electronics including battery and motor controller. It's easily opened to activate the system and replace or charge the battery.
Wings are Interchangeable. 
Lift specializes in different rides. With the eFoil you can swap out different wing designs for different flying sensations.
Breaks Down Into Individual Components.
The eFoil is easily assembled and taken apart. It breaks down into three separate components: board, motor/ mast and wings. Each component comes with a bag/carrying case for proper storage and transportation.
Board, Foil and Motor Weight: 30 lbs.
Source: https://www.liftfoils.com/pages/e-foil-launch